R I T U A L : Soil Ritual with INTIMATE ANIMALS at Royal Albert Hall


An endurance piece with performance art collective Intimate Animals.


We invite you to join us on a barefoot walk on a circle of soil.
You will be blindfolded and guided by one of our helpers.

Our ritual is an antidote to imperialism. We will channel the mourning energy of the Royal Albert
memorial into the mourning of the earth, transforming colonialist expressions of love into simple
human-ecosystem intimacy.

The connection to the soil will allow a deep and embodied understanding of natures cycles of birth and
death, regeneration and decay. The gong sound journey will empower the integration of these elements
through altered states of consciousness.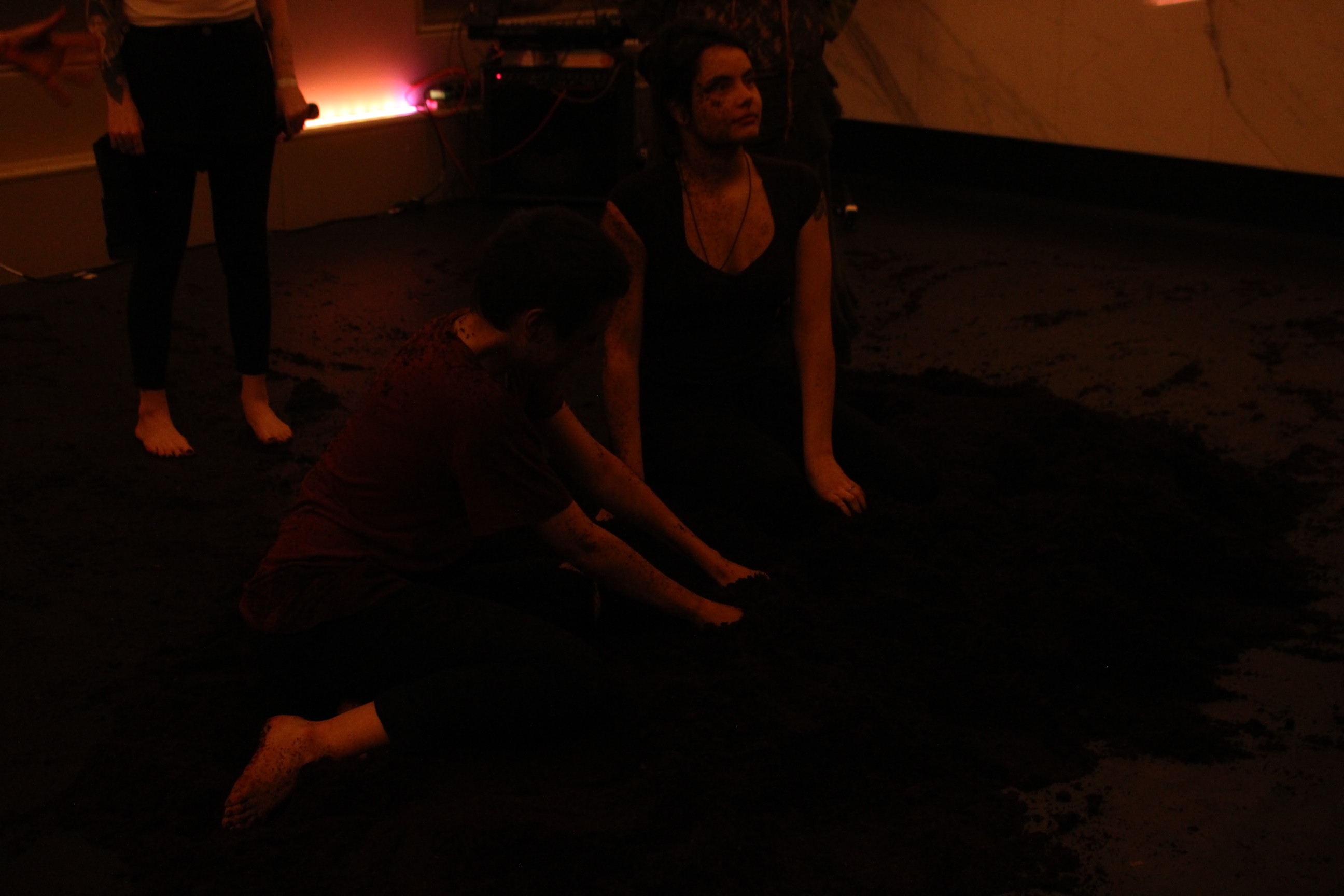 Scored with 4 Gongs and Hypnobot (electronics).
Featuring Martina Saorin of Yogic Sound on 2 of the 4 Gongs.


[ 05 / 04 / 2019 ]